April 20, 2012 - Josh Levin "LympheDIVAS"
Mel talks to Josh of LympheDIVAS, a company co-founded by his sister Rachel Troxell. Rachel developed lymphedema, a side effect of breast cancer treatment that can cause permanent swelling in the arms. Her doctors recommended a compression sleeve to help. Not satisfied with the compression sleeves out there, the lack of options, colors, and moisture wicking properties, Rachel went to a fashion designer and LympheDIVAS was born. Sadly, Rachel's cancer came back and she passed away in 2008. Her legacy lives on with every LympheDIVA sleeve and gauntlet. Josh has graciously offered a free sleeve and gauntlet to one luckly listener of this podcast. Check out their facebook page and website for details!
The story of LympheDIVAs began in Philadelphia when two young breast cancer survivors, Rachel Troxell and Robin Miller, developed lymphedema, a side effect of breast cancer treatment that can cause p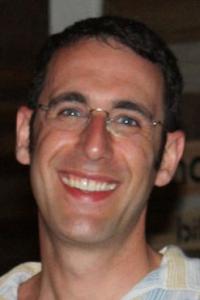 ermanent swelling in the arms. Their physicians and lymphedema therapists recommended a compression sleeve as the most effective way of controlling the swelling. When they researched the options for the sleeve they found that the only ones available were rough textured, heavy, hot, beige, and bandage-like. Frustrated and dismayed over the lack of options they had for compression sleeves, Robin and Rachel met with Kristin Dudley, a fashion designer, to discuss their idea of creating a more elegant and comfortable compression sleeve. In late 2007, Robin left the company. Soon after, Rachel discovered her breast cancer had returned. While she was being treated, she continued building LympheDIVAs, which brought her much joy during a difficult time in her life. Rachel died January 22, 2008, at the age of 37. Her determination and compassion to improve the lives of breast cancer survivors is very much ingrained in the spirit of LympheDIVAs. Today, LympheDIVAs' products can be found in retail locations nationwide and internationally. At Rachel's request, her father Dr. Howard Levin and her mother, Judy Levin took over the responsibility of running the company, which their daughter helped found. In August of 2010, Rachel's little brother, Josh Levin, joined the company and is now running it with his parents. They all hope that LympheDIVAs' compression apparel will continue to inspire breast cancer survivors everywhere to feel as beautiful, strong and confident as Rachel was.
About Mel Majoros:
Mel Majoros, currently in remission, was diagnosed with breast cancer in 2007. On a lucky break after her cancer surgery she was offered a job as a producer on a local talk sports show in Michigan where she advocates about cancer and other health related topics. During that time she started blogging and her blog www.Thecancerwarrior.blogspot.com has been named one of the top ten breast cancer blogs by blogs.com. She brings a unique perspective to being a survivor, always keeping a positive attitude and an athletes mentality for dealing with cancer and survivorship. Prior to working in radio Mel was a 10 year veteran of the television industry working on such shows as Walker, Texas Ranger and Crossing Jordan.