One Summit with Kelly O'Donnell
Mel sits down Kelly O'Donnell, executive director of One Summit, an organization that pairs a Navy SEAL with a child battling cancer. Kelly explains how founder and former SEAL Adam La Reau started One Summit after seeing his mother go through breast cancer. You will find out about the Climb for Courage and how one rock wall a day with a Navy SEAL can change the lives of children with cancer.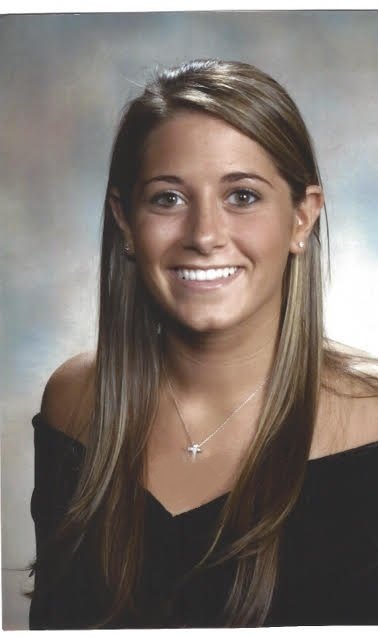 Kelly O'Donnell grew up in Wolfeboro, NH, she moved to Boston after graduating high school to attend Bentley University. She received her Bachelor of Science in Accountancy from Bentley in 2011. Kelly spent the first two years of her career working in accounting. She had always been very passionate about non-profits and volunteerism, and decided to transition her career into the non-profit sector in 2013. Prior to One Summit, Kelly worked with a non-profit organization dedicated to serving inner city youth. She focused on account management, marketing, sales and professional development in youth.
Kelly joined One Summit as the Executive Director in July 2015, however she has been volunteering with One Summit since it's inception. When One Summit decided to bring on full time staff, Kelly gladly accepted the position. In addition to her role at One Summit, she is receiving her MBA in Non-Profit Management from Boston University Questrom School of Business at night.
Kelly is very passionate about giving back and has experience volunteering with a variety of non-profits organizations, including; Habitat for Humanity and Cristo Rey Boston High School. She is also involved in mentoring inner city youth through Big Brothers, Big Sisters and CP Mentors.
About Mel Majoros:
Mel Majoros, currently in remission, was diagnosed with breast cancer in 2007.  On a lucky break after her cancer surgery she was offered a job as a producer on a local talk sports show in Michigan where she advocates about cancer and other health related topics.  During that time she started blogging and her blog www.Thecancerwarrior.blogspot.com has been named one of the top ten breast cancer blogs by blogs.com.  She brings a unique perspective to being a survivor, always keeping a positive attitude and an athletes mentality for dealing with cancer and survivorship. Prior to working in radio Mel was a 10 year veteran of the television industry working on such shows as Walker, Texas Ranger and Crossing Jordan.