Discover a Different Way with Dr. Eric Maisel
Renowned Creativity Coach Eric Maisel will help you shift from seeking meaning in an external form to establishing worth in self valued meaning. Life Purpose Boot Camp, The 8-week breakthrough plan for creating a meaningful life.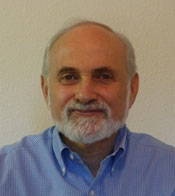 Eric Maisel, Ph.D., widely regarded as America's foremost creativity coach, is the author of more than 40 books. His titles include Secrets of a Creativity Coach, Why Smart People Hurt, Making Your Creative Mark, Coaching the Artist Within, The Van Gogh Blues, Fearless Creating, Mastering Creative Anxiety, Creativity for Life, A Writer's Paris, A Writer's San Francisco, and many others.

In addition to training creativity coaches, leading workshops nationally and internationally, and maintaining an individual creativity coaching practice, Dr. Maisel is in the forefront of the movement to rethink mental health. He writes the Rethinking Psychology blog for Psychology Today and among his books in this area are Rethinking Depression and Natural Psychology: the New Psychology of Meaning.

Dr. Maisel leads Deep Writing workshops at workshop centers like Esalen, Kripalu, Omega, Hollyhock and Rowe and in locales like San Francisco, New York, London, Paris, Prague and Rome. His books have been translated into more than a dozen languages, he has conducted hundreds of interviews, and his print column "Coaching the Artist Within" appears monthly in Professional Artist Magazine.
About Wendy Garrett:
Communicator, intuitive, artist, mystic, and host of "Conscious Living" on Empower Radio.
My world was transformed in 1997 when I awakened to an entirely new awareness of reality through a metaphysical shift. The spirit energy that collaborated with me to reveal new dimensions of being and spirit worlds with which we cohabit and co-create our reality is still with me. And that is what I bring to the table now - in each and every life experience: multidimensional awareness and metaphysical presence.
As a radio broadcaster, my experience runs the spectrum of formats including news, talk, and music. Reporter, jock, news anchor, talk host and co-host, announcer, voice talent, I back-burnered and downplayed my metaphysical life while I learned the trade, acquired new information and new skills, gained entry into the world of interviewing and met some amazing people.
Radio back-burnered when I detoured from news to finally allow my paranormal world to have center stage. Totally immersed through a dramatic series of events that triggered an entire redirect of my life, I wrote about the initial encounter in Talking to Nightlights. Truly, a new beginning, the rewards upgraded as I have continued my lessons and learning on that journey.
Writing shifted to blogging and a renewed interest in interviewing with a dedicated focus on metaphysical and spiritual topics that included spiritual awakening and shamanism, because that is my reality, and there were no radio broadcasters who talked or lived this lifestyle. I hear, see, feel, sense, smell energy beings, ghosts, angels and spirit guides and I learn more with each encounter. As a conscious co-creator, I go where I am called. One can ask better questions when they walk the talk. (To that end, I work with a paranormal group who investigates hauntings.)
We are the creators here. We are the change we seek and we are in the company of others in spirit form who add the element of wonder to the playing field. That is where magic lives. Join me for Conscious Living on Empower Radio. I feature others who may or may not add a metaphysical element but are bringing light, joy, wonder and awareness to the world in whatever creative endeavor they have chosen to pursue.
Open your mind to some extraordinary views.  Blessings and Light wherever your path calls you!
Wendy