Crop Circles with Nancy Talbott
Nancy Talbott of BLT Research Team has the honor of having been involved in obtaining ALL of the scientific knowledge we currently have pertaining to crop circles and she is also the only "researcher" who has actually witnessed the formation of crop circles. In part one, we learn about the science of crop circles and the incredible case of Robbert van den Broeke and his extraordinary link with the phenomenon.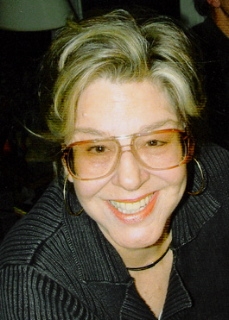 Nancy Talbott is the President of the BLT Research Team, Inc., a non-profit organization that for 20 years has been on the leading edge of scientific research into the crop circle phenomenon. BLT has documented multiple abnormalities found in crop circle plants and soils, including massive alteration of germination and growth-habit in seedlings grown from crop circle seeds and significant alteration of the crystallization structure of specific clay minerals in crop circle soils. Three BLT papers have been published in peer-reviewed scientific journals. Recent work includes analyses of a very fine white powder found in crop circles near the Dutch medium Robbert van den Broeke as well as documentation of a wide range of very bizarre events directly related to this young man and the appearance of crop circles in his area. For more about Nancy and her work visit bltresearch.com.
About Wendy Garrett:
Communicator, intuitive, artist, mystic, and host of "Conscious Living" on Empower Radio.
My world was transformed in 1997 when I awakened to an entirely new awareness of reality through a metaphysical shift. The spirit energy that collaborated with me to reveal new dimensions of being and spirit worlds with which we cohabit and co-create our reality is still with me. And that is what I bring to the table now - in each and every life experience: multidimensional awareness and metaphysical presence.
As a radio broadcaster, my experience runs the spectrum of formats including news, talk, and music. Reporter, jock, news anchor, talk host and co-host, announcer, voice talent, I back-burnered and downplayed my metaphysical life while I learned the trade, acquired new information and new skills, gained entry into the world of interviewing and met some amazing people.
Radio back-burnered when I detoured from news to finally allow my paranormal world to have center stage. Totally immersed through a dramatic series of events that triggered an entire redirect of my life, I wrote about the initial encounter in Talking to Nightlights. Truly, a new beginning, the rewards upgraded as I have continued my lessons and learning on that journey.
Writing shifted to blogging and a renewed interest in interviewing with a dedicated focus on metaphysical and spiritual topics that included spiritual awakening and shamanism, because that is my reality, and there were no radio broadcasters who talked or lived this lifestyle. I hear, see, feel, sense, smell energy beings, ghosts, angels and spirit guides and I learn more with each encounter. As a conscious co-creator, I go where I am called. One can ask better questions when they walk the talk. (To that end, I work with a paranormal group who investigates hauntings.)
We are the creators here. We are the change we seek and we are in the company of others in spirit form who add the element of wonder to the playing field. That is where magic lives. Join me for Conscious Living on Empower Radio. I feature others who may or may not add a metaphysical element but are bringing light, joy, wonder and awareness to the world in whatever creative endeavor they have chosen to pursue.
Open your mind to some extraordinary views.  Blessings and Light wherever your path calls you!
Wendy