The Path to Peace and Personal Power with Julian Kaufmann
Are you ready to increase your wattage, shine brighter in the world, and live a life of peace, power, and optimal potential? Energy expert Julian Kaufmann, reveals the 4-flowgates on the path of life that can help you regulate your energy, life force, and flow. Julian also shares empowering information and tips to help you open to your inner wisdom and soul's truest purpose.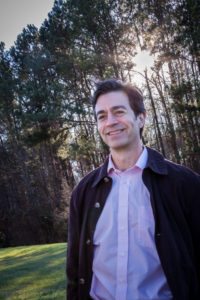 [Click Here to Listen]
Julians Kaufmanns mission is to empower people to love and love more fully. He writes "I will fulfill this mission through my teachings, observations, and recommendations all while refining my efforts based on your suggestions, feedback, and my own inner guidance."
About Tammi Baliszewski:
Tammi Baliszewski is an ordained minister, has a Ph.D. in Holistic Life Counseling, is a Certified Hypnotherapist and a Certified Polarity Practitioner. She holds Bachelors of the Arts in Psychology and has completed the Masters Program in Spiritual Psychology at the University of Santa Monica and a second Masters Program entitled "Consciousness, Health and healing". Tammi is a certified Art 4 Healing Facilitator and is Mandala Art Facilitator and Trainer. She is currently studying and teaching with Paul Heussenstamm world renowned artist, author, healer and teacher.
Tammi is an accomplished artist and published writer. Her first manuscript "Manifesting Love - From the Inside Out," is now available. "Manifesting Love" is a spiritual, psychological, self-help book, that supports readers in coming into loving relationship with themselves, so they naturally and easily attract their ideal life partner.
As a spiritual counselor and a workshop facilitator, Tammi assists clients and participants in releasing blocks so that they might more fully claim, embrace and live up to their fullest potential. Through gentle direction and guided meditation Tammi helps those she works with tap into profound states of inner wisdom and inspired states of creativity. Her comprehensive teaching style and simple techniques bring about transformation on the physical, mental, emotional and spiritual levels.

Prior to pursuing her education in psychology, spirituality and the healing arts, Tammi worked as a licensed cosmetologist, image consultant, makeup artist, and personal trainer. Tammi has also worked as an actress, model and spokesmodel. She has also been featured in many commercials, television shows and films. As a cosmetologist, makeup artist, stylist, model and actress, Tammi's focus was on beauty, fitness, nutrition, and health. Now as a hypnotherapist, Mandala Facilitator, Artist, Writer and Teacher, her focus is on beauty, healing and wholeness. However, rather than focusing on physical beauty and health, it is consciousness and the beauty of the soul that most intrigues her - beauty from the "inside out".

Now Tammi is adding another dimension to her work with her show "Journey to Center" on Empower Radio.