The Science and Spirit of Intuition
In First Intelligence: Using the Science and Spirit of Intuition author Simone Wright contends that the key is learning to connect with and use the intuitive wisdom within that each and everyone can access. She calls intuition a survival skill. First Intelligence promises that while we all have the ability to use our intuition, in order to be actively intuitive — which means to be able to use it at will instead of by happenstance — we must develop the skill. Is your intuition telling you to tune in to this show? Yes!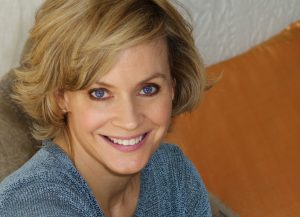 [Click Here to Listen]
As a respected authority on Intuitive Intelligence, Peak Performance, Innovation and Creativity, Simone Wright is an internationally valued expert on the power of the human mind and its massive potential for evolutionary intelligence and groundbreaking ingenuity. She is a highly respected Intuitive consultant, an award winning entrepreneur, a globally collected artist who has become the highest selling artist of her kind in the world; she is also an author and sought after speaker who is quickly gaining a reputation as the 'Evolutionary Mind Coach for Elite Performers and Visionary Leaders.'
Simone's client list includes the top achievers and emerging talents in a broad field of specialties that cover a spectrum of private and public enterprises. From police and law enforcement personnel to elite athletes, from health care providers to Hollywood entertainers, and from leading corporate CEO's to groundbreaking Entrepreneurs – all have benefited from Simones' precise Intuitive vision, open hearted direction and keen sense of mission.
Combining almost 25 years of focus and study of the development and fine tuning of the Intuitive and Creative mind, and with her life long practical experiences as a Gold Medal athlete, entrepreneur, artist, teacher and inspired visionary, Simone is able to guide people from all walks of life to discover the power of their innate highest intelligence, activating clear wisdom and removing old self imposed obstacles, to create the life of their dreams.
About Lisa Jesswein:
Lisa Jesswein is a long-time Detroit radio personality waking up listeners for over 17 years with her positive personality and infectious laugh. Now as a member of the Empower Radio family, she works to  bring hope, inspiration and information through the conversations on her show "Real Life". She believes that it's possible to live your life with intention, peace, abundance and joy when we choose to meet challenges head on.  Staying positive in a negative world is a challenge but one that Lisa has faced countless times as a two-time kidney transplant recipient, cancer survivor, divorcee and intuitive reader. Lisa has been an inspirational speaker since the age of 14 when she was asked by medical staff to speak on organ donation at the state capitol. She has been motivating people ever since and now brings her mission of helping others to Empower Radio.