Come From A Loving Place with Marilyn Hough and Chuck Schmitt
What can you do when your perfect day with your partner starts to spiral out of control? A word, a dirty dish in the sink or a look takes you somewhere you don't want to go. Join Cheryl & show regulars Marilyn Hough and Chuck Schmitt, the Relationship Specialists, and learn how to stop the runaway train and maintain your loving relationship. Sometimes it doesn't take much to get off track. Having a need to be right and in control can be replaced by making a choice to come from a loving place. Hear about how to take a "Time Out" enables you to see the situation more clearly and proceed with love.
Marilyn Hough, LMFT is a professional counselor with over 20 years experience. Her main focus is helping both individuals and couples awaken their capacity to live life more fully. When people feel stuck in their lives, it is often because they are only seeing a very small part of who they are. It is almost as if they are wearing blinders. Marilyn's goal in therapy is to assist individuals in removing those blinders and gaining a broader perspective of who they are and all they are capable of accomplishing. She works with issues of self-esteem, intimacy, communication, and self-awareness. Her special interest is working with couples on relationship issues and with women contemplating and/or undergoing life transitions. Marilyn is a licensed marriage and family therapist, a certified EMD/R (eye movement, desensitization/reprocessing) practitioner and personal coach. She has trained to do emotional release work with Young Living Essential Oils and is an authorized leader of Heal Your Life, Achieve Your Dreams workshops and groups.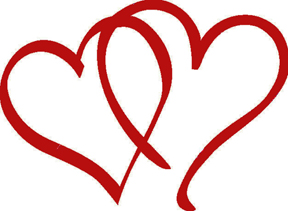 Chuck Schmitt, LMFT has been working in the personal development field for over thirty years and practicing psychotherapy for the last twenty. His main focus is relationship issues, whether they be with a partner, family member, coworker or boss. He believes that all our relationships have something to show us. The knowledge we get from these interactions helps us to learn more about ourselves. Chuck feels that we are on this earth to learn two basic skills: how to create and how to love. It is with these ideas in mind that he helps his clients to deal with the difficult issues in their lives. In his counseling sessions, Chuck explores the reasons for his clients' dissatisfaction. He also helps them discover why their relationships are not progressing smoothly and gives suggestions for getting their relationship back on track. Chuck is a licensed marriage and family therapist, a master hypnotherapist, and a personal coach. He regularly leads both groups and workshops on relationships.
Website: www.relationshipspecialists.com
About Cheryl Maloney:
Cheryl first started writing a blog in 2009 when she was an out-of-work, out-of-shape, over-fifty corporate executive, collecting unemployment, questioning her own worth, dealing with her husband Jack's scary health diagnoses and beating herself up for the stupid financial mistakes she had made.
After months of writing daily, she started posting her thoughts on Facebook in March 2009. Believing she was not alone in her challenges … she came to realize was that there are more people dealing with some major issue in their lives than expected. Simple Steps Real Change posts have been viewed over fifty million times.  Now they know that they are not alone either!
Her book, "Simple Steps for Real Life" was released in 2012 along with "Simple Inspirations, a collection of original quotes and images by her late husband, photographer, Jack Maloney.  She is also the author of "Simple Steps… Real Change, the Book" which is available on her website.