Go Nuts Tour with Jason Morton and Chris Olsen
Mel sits down with testicular cancer survivors Jason Morton and Chris Olsen who have just completed cycling across America for testicular cancer awareness. Jason and Chris started on the West Coast in San Diego and just finished their amazing cross country journey in Orlando Florida! Find out more about these two amazing young men, their cross country journey and testicular cancer awareness in this all new show available on demand!
[Click Here To Listen]
Jason Morton: Since getting diagnosed, I have gotten heavily involved in cancer patient support and fundraising events. The most important cancer advocacy decision that I made was when I got involved with the non-profit 501c(3) Testicular Cancer Foundation, whose mission is to educate about testicular cancer. They have empowered me to use my cancer journey as a method of change for other young men. I want to do everything in my power to prevent anyone else from having to go through the struggles that my family and I had to endure.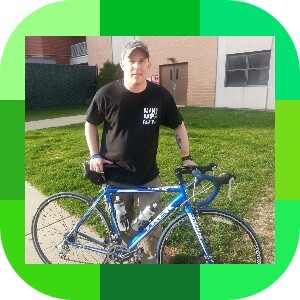 Chris Olsen: Throughout my life I have dreamed of cycling across this great country; a dream of mine that has always been put on the backburner until now. In August of 2012 I was diagnosed with Stage 3 Testicular Cancer and my eyes were opened. Not having much knowledge about this disease led to it being discovered late. When I was diagnosed the cancer had already spread. My journey was difficult but I still remained positive; especially when midway through my treatment I was forced to switch hospitals due to the effects of Hurricane Sandy. This experience taught me the importance of raising awareness and promoting monthly self exams.
About Mel Majoros:
Mel Majoros, currently in remission, was diagnosed with breast cancer in 2007.  On a lucky break after her cancer surgery she was offered a job as a producer on a local talk sports show in Michigan where she advocates about cancer and other health related topics.  During that time she started blogging and her blog www.Thecancerwarrior.blogspot.com has been named one of the top ten breast cancer blogs by blogs.com.  She brings a unique perspective to being a survivor, always keeping a positive attitude and an athletes mentality for dealing with cancer and survivorship. Prior to working in radio Mel was a 10 year veteran of the television industry working on such shows as Walker, Texas Ranger and Crossing Jordan.